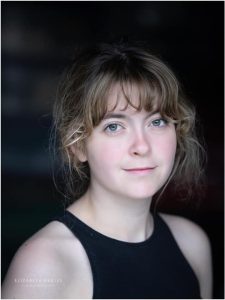 Emma is a co-founder and creative director at The Living Theatre, with a focus on marketing and events producing. 
" The Living Theatre is an extremely special place to me, it not only acts as just a theatre but also a space to support people's mental well being and for me personally  a space of remembrance that honours many important people in my life who, without them, the theatre would have ceased to exist. For me it's a space of remembrance, healing and opportunity and one that I hope to be open to all to benefit from. And of course to create some fabulous shows along the way!"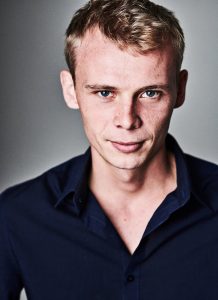 James came to The Living Theatre as an actor in 2021 and has since joined the Creative team as a co-creative director. James has a keen focus on community and industry outreach, expanding the family of the theatre both as a professional arts space and a community hub for all.
"I love the variety of activity The Living Theatre plays host to, whether its a full scale production, a wellbeing yoga class or a day of gardening, the theatre creates a little bit of magic everytime!"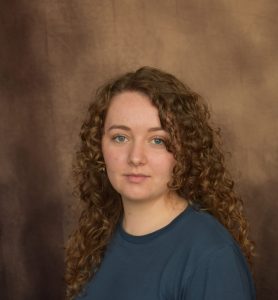 Kelsey has been a part of The Living Theatre since it's inception but has since joined the core creative team as a co-creative director. Kelsey's main focus is programming and production with an interest in original work.
"The Living Theatre is an environment that has allowed me to grow alongside the space itself. There is a very present motivation amongst the team to facilitate this for others and to mould The Living Theatre into something fresh and innovative.  Every year proves the potential and it's incredibly encouraging to have the freedom to exercise your creativity in an arena that is so connected to both Theatre and the natural world."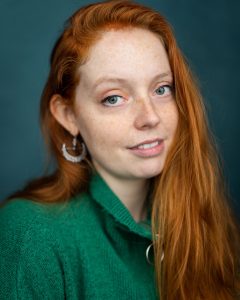 Steph is an actor and co-creative director at The Living Theatre. Steph works mainly in the programming and planning aspects of the theatre with a particular focus and passion for immersive projects.
"Theatre should be for everyone, whether you are a performer, designer or audience member. The Living Theatre really embodies that ethos and I am so excited to work in a space and with people that want to push creative boundaries and make something special from what used to be a dumping ground. Taking the unloved and nurturing it into something beautiful is an aspiration the world needs more of and I feel so privileged to be on this journey."